Welcome To Nautic Traders LLC
Nautic Traders LLC is a Web Development co. We focus on creating Brands in the Fishing, Boating, Marine, Surf, and Resort industries. Equal parts Impassioned, Creative, and Forward-Thinking, the Nautic Traders team is adept at recognizing opportunities and visualizing ones that do not exist yet.
Coming Soon! Below You'll Find Some Of Our New Projects In The Works
If you're a Manufacture, Advertiser, Distributer, Writer, Artist, Influencer interested in partnering with one of our Brands, please contact us at hookup@NauticTraders.com
NautiMermaid.com
NautiMermaid is a Fun LifeStyle Brand that will offer apparel, beach products and more.
NautiHookers.com
NautiHookers is a Fun LifeStyle Fishing Brand that will offer apparel, jewelry, beach products and more.
SportFishingGear.com
SportFishingGear.com will offer products that include fishing gear and tackle, apparel, electronics, marine accessories, water sports and more.
NauticShade.com
NauticShade will offer shade products for the Boating, Marine and Hospitality Industries.
MermaidBait.com
MermaidBait is a Fun LifeStyle Brand for all ages and will offer apparel, jewelry, beach products and more.
NauticTraders.com
Nautic Traders online shop will offer Limited Unique Finds that our team has uncovered.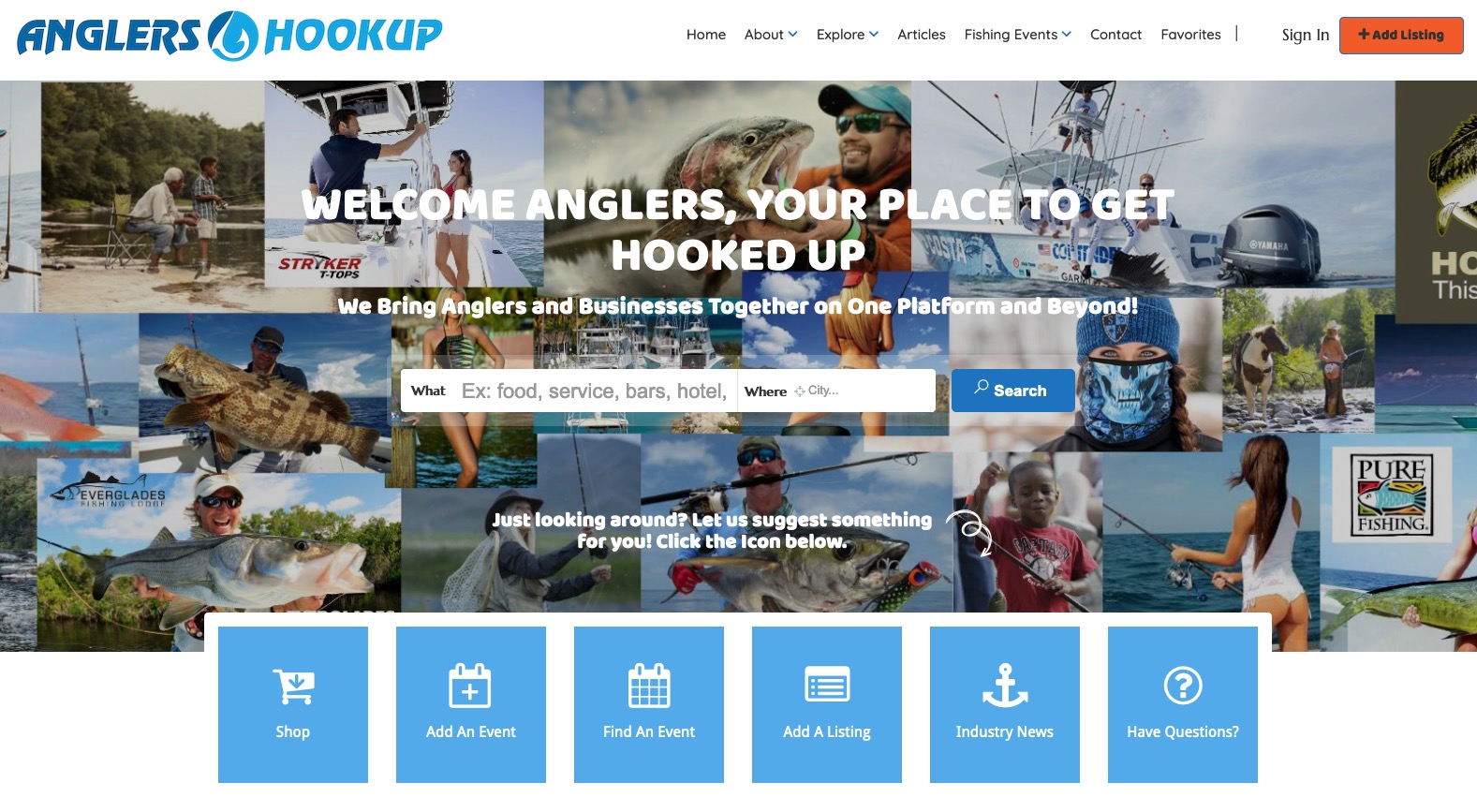 Check Out Our Latest Launch!
AnglersHookup.com is much more than a business directory. We're building an online Fishing community of Anglers, Associations, Non-Profits, Government Agencies, and Businesses that can come together to share their Knowledge, Products, Services.
Businesses Create a Free Listing
Check out some articles our Team has found that may help you in your business or personal life.